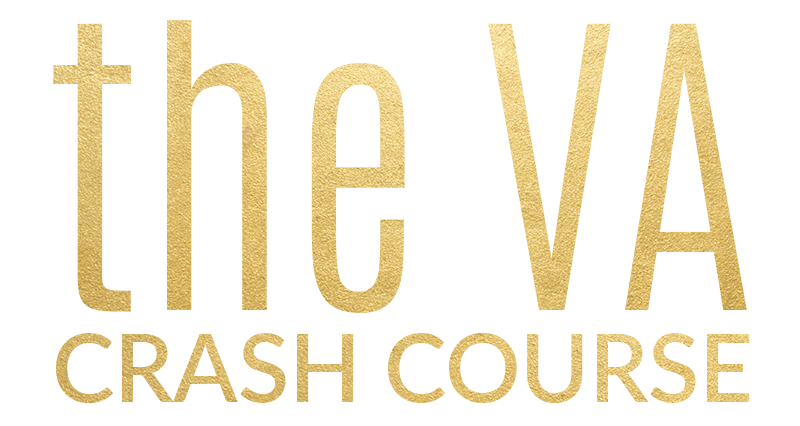 The virtual assistant world has become a dog-eat-dog arena, full of VAs lunging at the first client who dares to pop their head over the hedge and whisper, in the smallest corner of a Facebook group, "I need help!" They're swamped instantly with cold pitches, formal emails, and offerings that frankly sometimes make zero sense.
Being a virtual assistant in 2017 will provide you with the freedom and finances of your dreams. But... booking your first client is impossible, right?

What if, with just one or two posts per day,
you could set up a waiting list for your services?

If I told you that I booked 2 clients and had a ridiculous amount of inquiries JUST from ONE post that was unintentional, would you believe me? Because that's what happened. I was shocked to see that people wanted to work with me after I told a few random facts about myself. There was something about being honest and vulnerable with people in this particular Facebook group that allowed me to book clients!
I will teach you how to be vulnerable, interesting, and attractive to your clients!
I will show you how to be a virtual assistant that nobody can resist.

I can't tell you how many times I've heard this. I know -
it's a scary, competitive world out there for virtual assistants.
That's why, in the VA Crash Course, I break it down for you into small, bite-sized pieces. I share my
own personal experiences
and help you package your products beautifully and set up your website so that it's a client booking machine!

It's just one of the perks of being a virtual assistant. Are you ready to be "independent of location"?
PS. Have questions? Email me at [email protected]


Don't believe me? Have a look at the curriculum.
Course Curriculum
THE BASICS
Available in days
days after you enroll
THE PLANNING STAGE
Available in days
days after you enroll


Let's take the plunge together. I'll be waiting for you on the other side to guide you gently through the process of VA mastering!
Questions? Here are some answers.
Why is the course so affordable, Allie?
When I was first getting started as a virtual assistant, there weren't many options I could afford. As I've progressed on my journey, there have been fewer and fewer options to new virtual assistants to invest in something low-dollar while still getting high-performing results. That's why I chose to keep the price down. Trust me, this course is worth around $197!
What if I have questions?
You can email me anytime! You can also join the Facebook group for course members. We have lots of support there and are willing to help you out with anything!
Can I get a refund?

Due to the digital nature of this course, I do not grant refunds.
---
If you aren't ready to invest in becoming a virtual assistant just yet... just become an affiliate!